Brilex Bursting Discs – Explosion Vents
Explosion Vents
IEP-BRILEX Explosion Vents (now owned by IEP Technologies – Hoerbiger Safety Solutions) combine safety and shorter opening times. The lightweight and simple construction guarantees a quick and safe opening of the disc. Most IEP-Brilex designs have 100% venting efficiency (contact us for specific details). The higher service life enables their use under the hardest conditions. This can be as high as a "sixty-fold" benefit compared to traditional triple-section designs that are now "out-of-date".
Explosion Relief Venting
Venting of dust explosions has been practiced for more than 50 years and provides the best protection for facilities where dust explosions can occur. When specifying explosion vents, the immense impact of pressure waves and flame propagation in the outside area needs to be considered. Explosion relief must therefore be directed to a safe area. The flame width and length can be calculated with EN14491:2012. If the area cannot be made safe, then our flameless vent designs should be considered. This could be our Hoerbiger EVN series or our IV8 series.
General Design of Explosion Vents
IEP-BRILEX – Explosion Vents are specially designed for the relief of dust or gas explosions. By early relief of an incipient explosion, IEP-BRILEX Explosion Vents protect people and industry worldwide.
Application of Explosion Vents
IEP-BRILEX provides the appropriate bursting disc depending on the application. The wide range of discs available for relief of overpressure is divided into three standard types that can be adapted for the customer's specific requirements.
Different Types of Explosion Vents
GE Doomed Explosion Vents
KE Flat Explosion Vents
GT Round Explosion Vents
RAD Vent Duct Cover
Flameless Explosion Vents
BESS Ex Explosion Vents
WANT MORE TECHNICAL DETAILS? DOWNLOAD OUR DATASHEET.
INTERESTED OR HAVE QUESTIONS? GET IN TOUCH WITH US NOW!
IEP-BRILEX – GE is the best choice for Filter / Dust Collector installations with pneumatic cleaning systems and a very high vacuum operation. These applications require explosion vents that reliably withstand vacuum and positive pressure cycling.  The IEP-Brilex GE is a domed single-section design that enables negative pressure resistance without the need for complete sectional vacuum support. Standard GE features are a wide range of sizes, pressure spike control, high vacuum resistance, high recommended operating to-burst pressure ratio, and 100% venting efficiencies up to Kst 250 Bar.m/sec.
IEP-Brilex Type GER – Domed Single Section Explosion Vent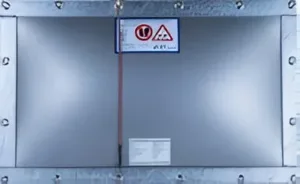 IEP-Brilex GER, this domed rectangular vent, is an innovative modification of the GE vent design. This vent stands with a unique feature: an integrated flange which has been ingeniously folded into the design. This inventive engineering not just enhances the structural outlook, but also has a practical advantage by eliminating the necessity for an additional counter-flange.
INTERESTED OR HAVE QUESTIONS? GET IN TOUCH WITH US NOW!
If the negative pressure is not greater than 50% of the rated rupture pressure and the pressure cycling is not severe, installation of a domed vent has no extra benefit. For this application, the IEP-Brilex KE is an alternative to the domed GE. The IEP-BRILEX – KE provides long durability and aerodynamic advantages compared to the domed type, for example in cyclones. Pressure spike control, cross rib stiffening, folded edges, and laser cut slits in the flange area are standard KE design features. Type KE can also be manufactured/rolled in a curved configuration to match the diameter of the vessel. Venting efficiencies are generally 100% throughout the size range and available with values of Pstat down to 0.02 bar.
IEP-BRILEX – KE can be equipped with special flanges. These are particularly suitable for the food industry. Strict hygiene regulations apply in this field. But they don't make employing explosion vents more difficult. The prevention of product deposits and the optimized flange attachment as well as FDA-compliant seals are common requirements in this industry and may easily be realised. Inherently stable rounded explosion vents in conjunction with specially welded-in flanges are perfect for cylindrical systems.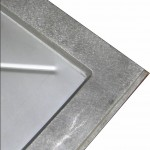 IEP-BRILEX type KER is suitable for plant equipment with static over or under pressure conditions up to 50% of the rated rupture pressure. Edge reinforcement in its design allows the KER to be mounted without an outlet flange. Cross ribs and folded edges are other standard KER design features. The KER is suitable for bucket elevators, conveyors, etc, and similar equipment for non-pressurised applications or applications with very mild to no process pressure variations..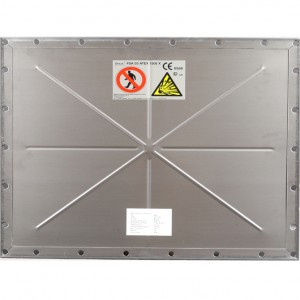 INTERESTED OR HAVE QUESTIONS? GET IN TOUCH WITH US NOW!
IEP-Brilex Type GT Round Explosion Vent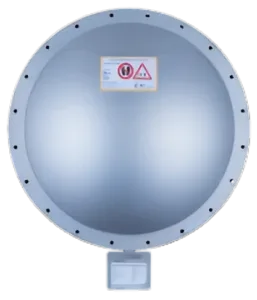 The round GT type vent is specifically designed for applications with increased Pstat levels. Special applications with elevated operating pressure require explosion vents with static opening pressures that exceed the standard of 0.1barg. The GT type vent series is available from DN 200mm up to DN1100mm and can be adjusted with Pstat levels of up to 0,5bar even at elevated process temperatures
INTERESTED OR HAVE QUESTIONS? GET IN TOUCH WITH US NOW!
IEP-Brilex Type RAD – Vent Duct Covers
The IEP-Brilex Vent Duct Cover enables isolation of the vent duct downstream of the explosion vent. The Vent Duct Cover is designed to open at less than 0.1 bar burst pressure. The explosion vent located on the equipment needs to be set at 0.1 bar or higher. Vent duct covers prevent ingress of moisture, particulates, rain , snow or birds that may enter the vent duct. At the same time, the IEP-Brilex Vent Duct Covers do not hinder the dust explosion and open similar to an explosion vent. The Vent Duct Cover has an integral flange and just bolts on at the end of the duct.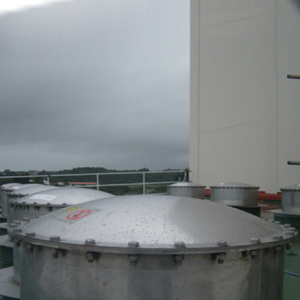 INTERESTED OR HAVE QUESTIONS? GET IN TOUCH WITH US NOW!
IEP-Brilex Flameless Explosion Vents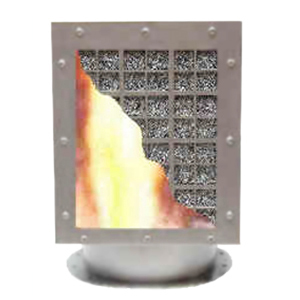 By using IEP-BRILEX Explosion Vents in combination with a unique IEP-BRILEX Ceramic Filter, economical venting of dust explosions is possible. When the vent opens during an explosion, the ceramic filter retains the dust and cools down the hot gases.
Times have changed since explosion quenching systems had to be thrown into the waste bin after a single use. The IEP-BRILEX IndoorVent can be re-used after changing the filter cartridges and the explosion vent. A maintenance time of approximately 30 minutes is only needed before it can be used again. IEP-BRILEX guarantees this after each dust explosion.
Due to high investigation costs and bad efficiency, design engineers and end users tried to find alternatives. The IEP-BRILEX IndoorVent offers a combination of a fast-opening IEP-BRILEX Explosion Vent with a highly efficient ceramic filter. The vent area of the IndoorVent is greater than the vent areas of existing quench pipes. After an explosion, the IndoorVent can be re-used. The result is a cost-effective solution for plant designers and end users for all industries.
Existing quench pipes are uneconomical, not reusable, or have lower venting efficiencies requiring high vessel strength. The IEP-BRILEX IndoorVent offers unlimited use with the highest known efficiency.
IEP-BRILEX delivers complete units consisting of the IndoorVent and a pre-installed IEP-BRILEX explosion vent, including integrated flange gaskets and a monitoring sensor. A spare parts kit for immediate use after an explosion consists of an explosion vent and filter cartridges.
The IEP-BRILEX IndoorVent can be used for reduced explosion pressures (P red) between 0.2 to 1.5 bar g and K st values up to 250 bar m/sec.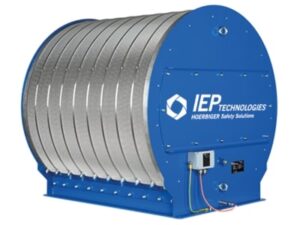 IEP Technologies / Brilex IV8 Flameless Explosion Vent for the passive explosion protection – flameless explosion venting device has superior net relief areas due to its patented design. The IV8 Flameless Explosion vent offers a specialized solution for process vessels located indoors or in areas where traditional explosion venting is not safe.
In such cases, flameless explosion vents serve as the optimal protection solution. When an explosion happens, the venting device opens and safely releases the explosion pressure and flame through a flame arrester. By doing so, it effectively cools the hot gases and extinguishes the flame. The IV8 model employs a robust carbon steel coated frame that encloses a reliable stainless steel explosion relief vent and flame-arresting mesh. Additionally, it comes equipped with an integrated vent burst detection sensor, allowing plant personnel to promptly respond in the event of an explosion occurring within the protected application.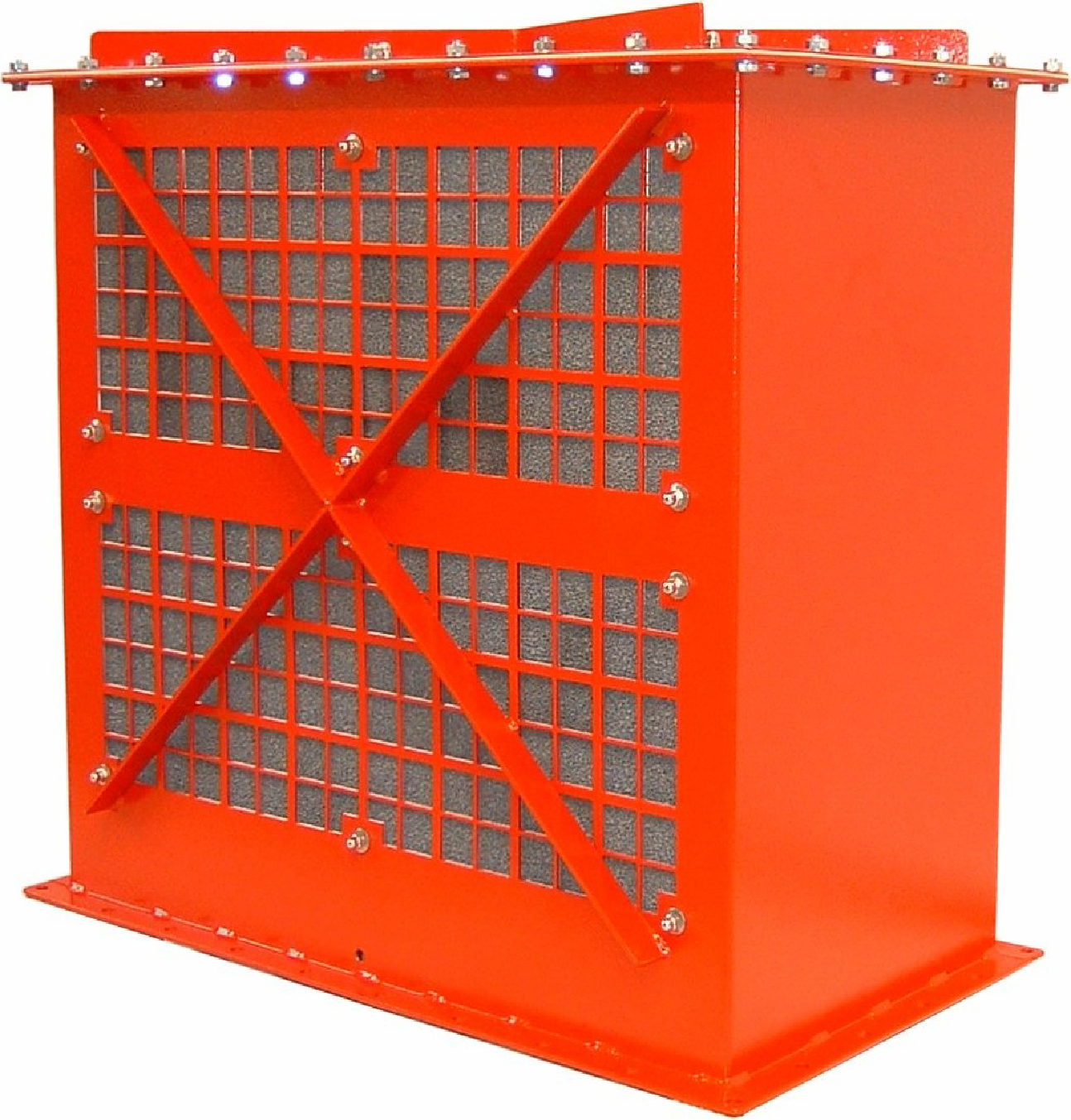 The IEP-BRILEX-IndoorVentEXL has been specifically designed for venting dust explosions in production buildings. It is built with an advanced engineering with a focus on practicality and reliability. One of its significant features is the potential cost reduction facilitated by optimized manufacturing processes. This vent system also boasts larger certified effective vent areas from 1900 cm² to 3100 cm². Among its impressive features is an integrated explosion vent and sensor fostering an aptly responsive system. It has been tested and proven capable of handling up to a maximum of 0.9 bar of reduced pressure. Moreover, it's certified to deal with dusts up to KST 200 bar.m/sec, showcasing its remarkable adaptability in diverse industrial conditions. One of its distinct advantages is its reusability after an explosion, promising a long and durable operative life.
INTERESTED OR HAVE QUESTIONS? GET IN TOUCH WITH US NOW!
BESS eX (Battery Energy Storage System) Explosion Vents
IEP Brilex BESS eX vents, which are ATEX certified and conform to NFPA 855 standards, are meticulously designed for the demanding environment of a battery energy storage system. These vents, rated to IP 66 and thermally insulated, seamlessly manage pressure and flame in the event of an explosion. Additionally, they safeguard the BESS from weather ingress during regular operations.
Most of these storage units employ lithium-ion battery technology, carrying a risk of thermal runaway that may cause explosions under severe conditions. Consequently, worldwide regulatory bodies mandate the use of explosion protection solutions such as the IEP Brilex BESS eX vent panels to safely alleviate any sudden upsurge in pressure.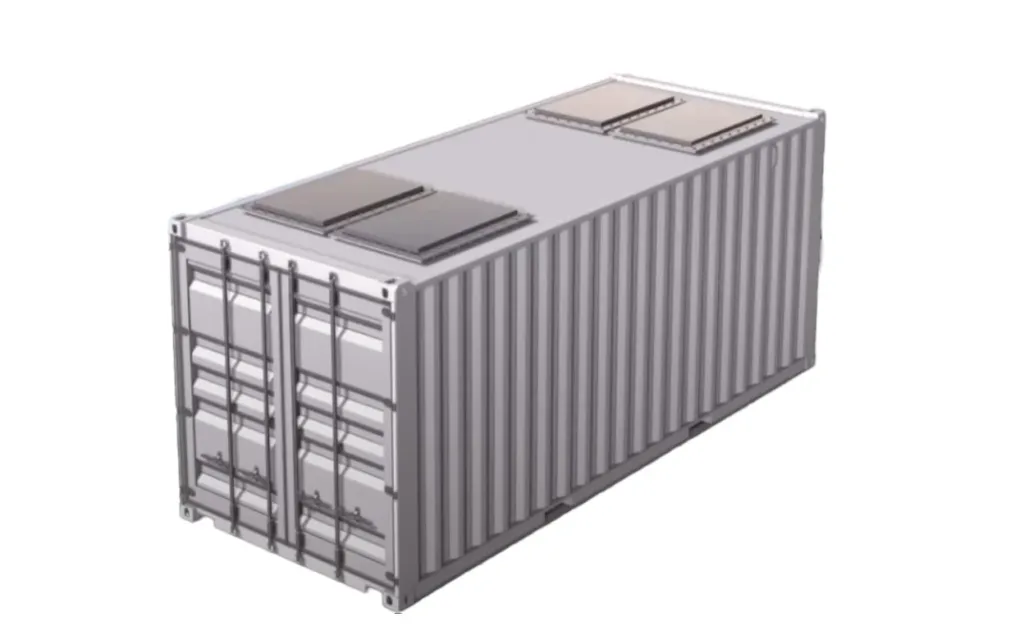 Renewable energy, a versatile resource, manifests in various forms such as biofuels, solar, wind, and hydro energy. Each type boasts distinct characteristics, yet they share a common requirement – the ability to store generated energy and dispatch it back to the grid when needed. As such, using battery energy storage systems (BESS) to locally store energy is a rising trend.
IEP Technologies offers a comprehensive suite of protection solutions for renewable energy applications. It is advised to directly connect with CMC Technologies for more information.
INTERESTED OR HAVE QUESTIONS? GET IN TOUCH WITH US NOW!
Explosion Vent Accessories
IEP-Brilex Integrated Explosion Vent Gaskets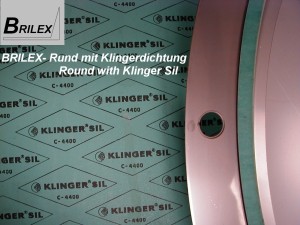 All explosion vents are supplied with "factory-installed" integrated flange gaskets. The standard material is EPDM and can be used from -40 °C to +120 °C.
As an alternative the following standard materials are available:
White FDA Silicone: – 50 °C to +200 °C
Klinger: – 100 °C to +400 °C
Ceramic: -100°C to +500 °C
Other materials can be supplied on request.
IEP-Brilex Insulation for Explosion Vents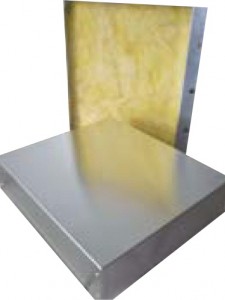 Insulation consists of fire-proof mineral wool according to DIN 1259. The insulation is directly mounted to the "vent-side" of the explosion vent and is protected by a lightweight aluminium cover with a water-tight seal. It is secured to the explosion vent to prevent it from flying away during venting. IEP-Brilex insulation does not have any effect on the venting relief capability or venting efficiency and is available in thicknesses of 40mm,60,,80mm, and 100mm. This has been proved by notified bodies in many dynamic explosion tests. Optional insulation thickness and alternate metal cover materials can be supplied to meet the customer's specifications.
IEP-Brilex Mounting Frames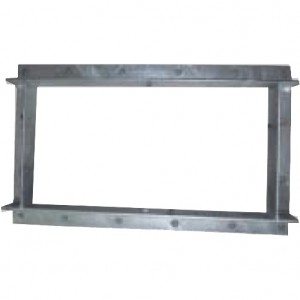 The necessary outlet flange for types GE / KE can also be supplied. The following material is available:
Zinc plated carbon steel
Stainless steel.
IEP-Brilex Burst Sensor – SE – For ATEX Zone 22 (Discontinued Model, Please Refer to SE-HT Sensor and Sensor Wire)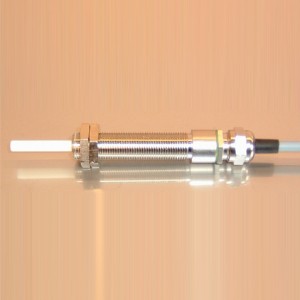 To monitor an installation, a burst sensor type SE can be installed. The sensor signals the opening of the bursting disc so that equipment such as fans or rotary valves can be switched off. SE sensors are installed separately and just above the explosion vent. This enables SE sensors to be easily adapted to existing installations.They are also suitable for the food industry.
IEP-Brilex Burst Sensor – SE-HT (High Temperature Sensor) – for ATEX Zone 22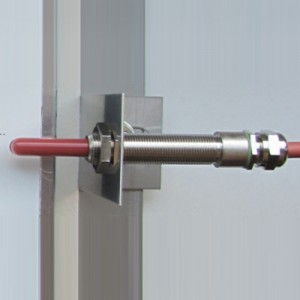 To monitor an installation, a burst sensor type SE can be installed. The sensor signals the opening of the bursting disc so that equipment such as fans or rotary valves can be switched off. This SE sensor is complemented by the HT sensor, which is also suitable for use at high temperatures.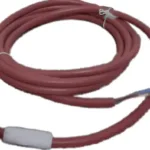 SE HT Sensor cable or SE sensor wire is also available to purchase as an accessory from CMC Technologies.
INTERESTED OR HAVE QUESTIONS? GET IN TOUCH WITH US NOW!
IEP-Brilex – Approvals and Documentation
Each batch of explosion vents is tested in the factory according to EN 14797. Burst tests are witnessed by IEP-BRILEX Quality Control (QC) personnel or on request by independently accredited third parties such as TÜV or others. The discs are then tagged by IEP-BRILEX QC personnel. Works test certificates (burst test certificates) will generally be provided for all products according to EN 10204 3.1 B.
IEP-Brilex – Guidelines and Certificates
The basis for our controlled quality is the quality management system according to DIN ISO9001:2008. All products are examined and certificated according to 94/9/EC (ATEX 100). The requirements for VDI 3673, EN 14491, NFPA68 have been met. All products are in agreement with CE and are labeled appropriately.
INTERESTED OR HAVE QUESTIONS? GET IN TOUCH WITH US NOW!